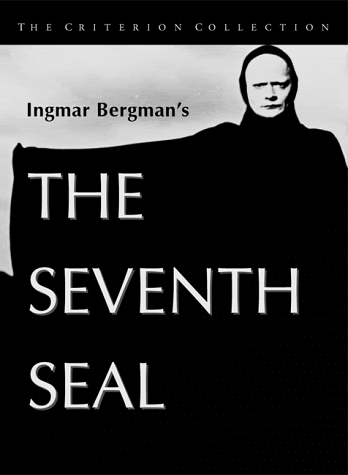 May 2, 2008
The Top Ten Movies of April 2008 (and the five worst)
Each month, I will rank the ten best films I've seen that month and give a sentence or two explaining how the film has "sunken in." For this month only, I will discuss the films beginning when I started the blog on April 8th. (Impressively, I've reviewed 30 films on this blog in the month of April! Good job, me!)
Note: My list may not follow the logic of the star ratings. I may have a film with four and a half stars higher than a film with five stars. I am doing this based on my sentiment right now and not based on a rigid system that takes all of the fun out of the list!
10. The 400 Blows- The tone and the mood of the film really stick with me more than the plot. I think this is the point of neo-realism—so good job!
9. Belle de Jour- Not one of my top ten favorites, but definitely one of the best. I am still impressed by what the movie says about sex.
8. The Color Purple- Cannot get Whoppi's smiling face out of my head. I hope it stays fresh in my mind forever.
7. Il Postino- What a lovely little movie. I still feel the simple joys this film gave to me.
6. Bride of Frankenstein- I called this one of the best horror films ever made. Unfortunately, I am starting to lose hold of why exactly. All I know was that I was pretty damn impressed. The image of the roof opening and the table actually ascending into the sky is an appropriate allegory for Bride of Frankenstein's improvement upon Frankenstein significant achievement.
5. The Shawshank Redemption- Visually stunning. Absolutely stunning. I still remember a prison yard as a surprising setting for such pure magic.
4. Spirited Away- Maybe it's that I've just seen this movie a few days ago, but I love this movie more and more every time I think about it. I can't wait to see this again. Hell, I can't wait to own it!
3. Dances with Wolves- Had to watch this one in pieces but it was so deeply pleasurable to watch. Easily the most gorgeous film I've seen this month. I've also got to say—this film made me a lifelong Kevin Costner fan.
2. Grave of the Fireflies- Wow. I mean really wow. This is my favorite movie of the month. I didn't bawl, yet I am impressed that this film has touched people in an even more profound way than it touched me. Just wow.
1. The Seventh Seal- I placed this as the tenth best film I've ever seen. It's so deeply profound and so attractively challenging. I wouldn't be surprised if I watch this movie thirty or forty more times in my lifetime. No other film on this list merits that many views in order to appreciate it. This is the one that I believe I could love more as I continue to see and study it. Bergman's awesome!
And the bottom five
The Omega Man
Bad Education
Ghost in the Shell
Braveheart
1. Watership Down